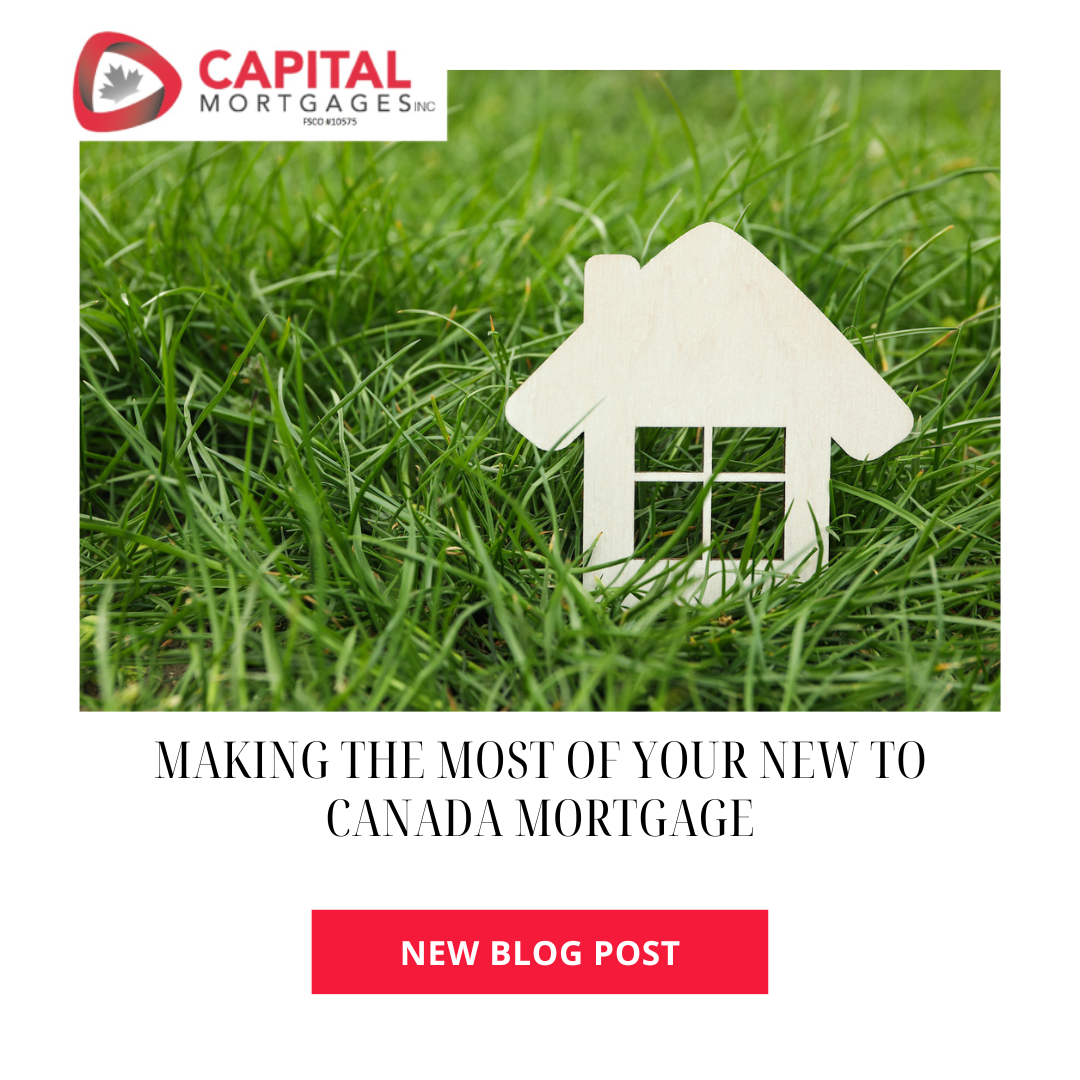 30 Dec

Making the Most of Your New to Canada Mortgage: 7 Tips for Success

Moving to a new country is an exciting experience, but it can also present a number of financial challenges. One of the most daunting tasks for newcomers to Canada is obtaining a mortgage. It can be difficult to navigate the system and understand the different mortgage options available to you. Fortunately, there are a few tips and tricks you can use to make the most of your new to Canada mortgage and ensure a successful transition into your new home. In this article, we will provide seven essential tips to help you get the most out of your new to Canada mortgage. From understanding the various mortgage options to choosing the best lender for your needs, these tips will help you secure a mortgage that works best for you and your family.
Understand the Different Mortgage Options Available to You
When comparing different mortgage options, you will quickly discover that there are a variety of different types available. Understanding what each type offers will help you to select the option that is the best fit for you and your financial situation. Some of the most common types of mortgages include:
Fixed-rate mortgage – With this type of mortgage, you will receive a fixed interest rate for the term of the loan. This means that you will know exactly what your mortgage payment will be and will not experience any surprising fluctuations in interest rates. However, if interest rates decrease and you are on a fixed-rate mortgage, you will not have the option of taking advantage of lower rates.
Variable-rate mortgage – With this type of mortgage, your interest rate will be determined by the market. This means that you will have the option of taking advantage of lower interest rates if they happen to decrease. However, if rates happen to rise and you are on a variable-rate mortgage, you may find that you are paying more each month.
Learn About the Important Mortgage Terms
Another important factor to consider is the difference between the terms "loan amount" and "loan amount to be paid". The loan amount is the total amount of money that you are borrowing, including the interest. The loan amount to be paid is the total amount that you have to repay, including the principal and the interest. The difference between these numbers will be your down payment. A good rule of thumb is that your down payment should be at least 20% of the total value of the home.
Another important term to become familiar with is amortization. Amortization is the process that allows you to repay your mortgage over a set period of time. The most common types of amortization periods include 25 years, 30 years, and 40 years. The higher the amortization period, the lower your monthly payments will be. However, it will take you a significantly longer period of time to repay the full amount of your loan.
Gather the Necessary Documentation
When applying for a mortgage, you will likely be required to provide a large amount of documentation to prove your employment history, income level, and creditworthiness. It is important to gather this documentation as soon as possible so that you can have it ready to submit with your application. Some of the most important documents that you will need include proof of employment, income tax forms, and a credit report. In order to obtain a good credit report, you may need to open a credit card in your own name even if you do not intend to use it. This may seem counterintuitive, but it will help establish a credit history. You will then be able to close the credit card after a few months in order to have your credit report closed.
Compare Different Mortgage Lenders
When comparing different mortgage lenders, you will want to select the one that is best suited to your needs. You can do this by carefully considering each lender's rates and terms. You will also want to consider the reputation of the lender and whether or not they are a good fit for your financial situation. This will help you to select the lender that gives you the best chance of securing a mortgage with favorable terms and a low interest rate. You can also utilize online mortgage calculators to help you to compare different mortgages and get a better idea of what your monthly payments will look like.
Some online lenders are better suited to newcomers to Canada than others. Make sure to carefully select a lender that is willing to work with newcomers and does not have an overly stringent credit and income requirements. This will help to ensure that you are able to qualify for the mortgage you want and need.
Take Advantage of Government Programs
Many government agencies offer mortgage assistance programs that are designed to help first-time home buyers and people with low incomes. There are a number of different programs available, but they are often extremely competitive and have strict requirements and deadlines. Take advantage of these government programs if they are right for you. This will help to lower the amount of money you need for your down payment and make home ownership more attainable.
Utilize Mortgage Pre-Approval
If you are in a rush to secure a mortgage, you may be tempted to accept the first offer that comes your way. This can be a costly mistake, as it can be difficult to find a new mortgage if the lender you accepted an offer from ends up retracting it. To avoid this, you can utilize mortgage pre-approval. Pre-approval essentially lets the lender know that you qualify for a certain amount of money and will allow you to more easily find a lender once you find a home that you want to purchase. Select a mortgage broker to help you with your pre-approval, as they will be able to do this quickly and effectively. They will also be able to help you to navigate the mortgage process and come up with a strategy to ensure that you are able to secure the most favorable terms.
Find a Mortgage Broker Who Understands Your Needs
Finally, make sure to find a mortgage broker who is well-versed in the needs of new Canadians. This will help you to find the mortgage that works best for you and your situation. Your mortgage broker will likely have access to mortgage options that are not available to the general public. This can help you to find the best mortgage for your unique situation. A good mortgage broker will also be able to help you to navigate the often-confusing process of securing a mortgage and ensure that you are able to secure the most favorable terms available to you. This can help you to avoid unnecessary stress and anxiety and ensure that you are able to achieve your dream of homeownership quickly and efficiently.
We here at Capital Mortgages in Ottawa look forward to assisting you with all your Ottawa mortgage needs. Contact us today by calling us at: 613-228-3888 or email us direct at: info@capitalmortgages.com
You can use these links to APPLY NOW or CONTACT US.
You can also click here.