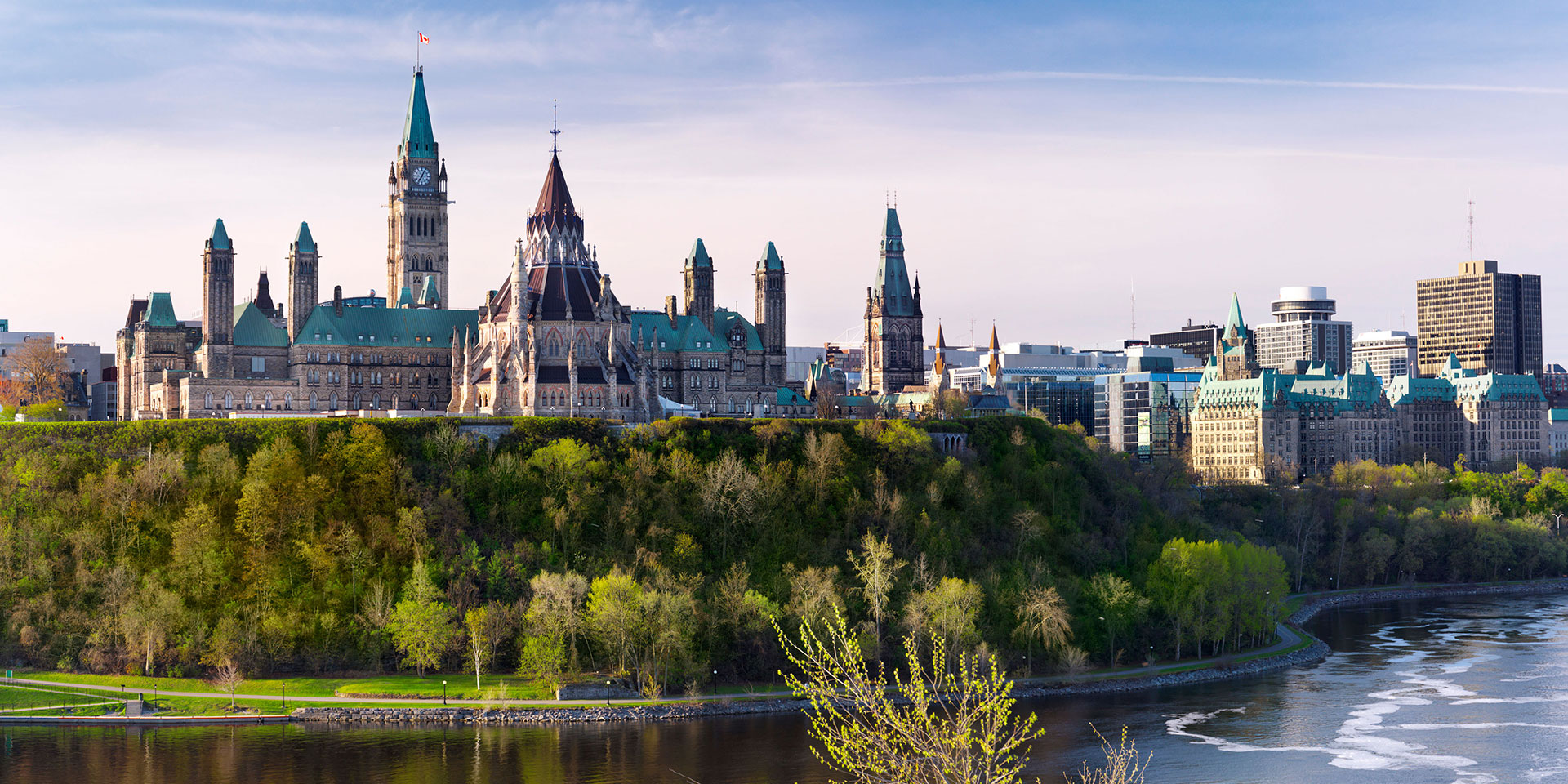 10 Jul

The Best Things To Do in Ottawa for Newcomers

Are you a newcomer to Ottawa? Welcome! We love this city, and are pretty certain you will love it too. Whether you enjoy adventuring outdoors or prefer to stay within city limits, Ottawa has something fun to offer everyone. If you haven't visited our fair city before, there are a number of things that should be on your Ottawa to-do list. Here are a few of our favourites:
Parliament Hill
What's a trip to the nation's capital without a trip to Parliament Hill? Parliament is one of Ottawa's top attractions and a must-see for any first time visitor to the city. There is always an interesting event happening on the Hill! In the summer months, make sure to catch Northern Lights, the stunning Sound and Light Show. This incredible show projects colourful visual displays onto the Parliament Buildings to the sound of music and spoken words.
Rideau Canal
Whether you visit in the summer or winter months, the Rideau Canal should definitely be on your list! In the winter, the Canal is turned into the longest ice skating rink in the world! Nothing beats a hot chocolate and a Beavertail on the frozen Canal after a refreshing icy skate. During summer, take a boat cruise along the Canal, which travels directly through Ottawa's downtown core.
Museums
Ottawa has a number of world-class museums, whatever your interests may be! Learn all about Canadian military history at the Canadian War Museum, be amazed by the beautiful works of art at the National Gallery of Canada, and have fun learning something new at the Canada Science and Technology Museum!
Adventures on the Ottawa River
More of the outdoorsy type? Head for a whitewater adventure on the Ottawa River! There are options to raft or kayak, in both the city and further down the river about an hour's drive from downtown Ottawa. Whether you're a seasoned thrillseeker or are just looking to dip your toe (pun intended!) into something new, you'll find the perfect whitewater experience for you.
Cycling
One of the most scenic ways to enjoy Ottawa's sights is by bike! Ottawa has a number of bike paths running all over the city, making it a breeze to travel across the city. On Sunday mornings in the summer, the National Capital Commission (NCC) closes a number of roads to keep them free for cyclists, runners and pedestrians.
If you are looking to move to the Ottawa area and need help securing a mortgage, we would love to hear from you! Please do not hesitate to reach out a member of our experienced team today. Alternatively, you can apply directly on our website with our simple online application form.