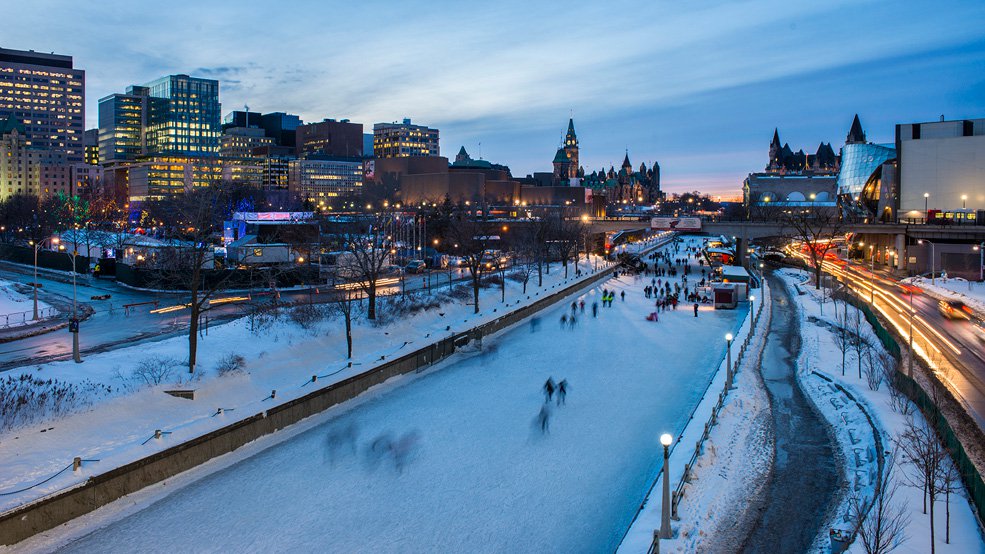 28 Nov

Ottawa's Coolest Outdoor Activities this Winter

Every year, winter seems to last longer and longer in Ottawa, so the best thing you can do is make the most of it! There is lots of outdoor fun to be had in Ottawa during the winter months, whether you want to get active, try something new, or spend time with family. If you're looking to enjoy the splendour of winter this year, here are a few outdoor activities in Ottawa and the surrounding area that you should really try!
Winterlude
Winterlude is Ottawa's annual wintertime festival and is always a huge hit with the entire family! Discover the joys of winter by skating on the Rideau Canal Skateway, viewing the stunning snow sculptures, and watching the ice carving competition. Winterlude events are held at various locations in Ottawa including Confederation Park and Jacques-Cartier Park in Gatineau.
Ice Dragon Boat Festival
Take the family out to Dow's Lake this winter for an enjoyable and thrilling experience on the ice! The Ice Dragon Boat Festival will see 100 teams race down the Rideau Canal Skateway in boats equipped with skate-like blades, using spiked ice-picks to propel themselves along the ice. In addition to the racing, there will be free concerts, fun activities, and traditional Aboriginal and Chinese lion dancers. An event surely not to be missed!
Patinage en Foret
Take a road trip north of Ottawa to skate the stunning winter woodland trail at Patinage en Foret. The immaculately maintained outdoor skating trail is three kilometres long and offers a thrilling natural skating experience among the trees. After your skate, enjoy a rest with warm drink in the chalet!
Escapade Eskimo
Just an hour outside of Ottawa, enjoy the winter experience of a lifetime with Escapade Eskimo's dogsledding adventures! How better to explore the beauty of winter than by sitting in a sled pulled by a number of excitable husky dogs? In addition to their dogsledding packages, Escapade Eskimo also offer opportunities for snowshoeing, sledding, and relaxing at the spa.
Alight at Night in Upper Canada Village
The beautiful Alight at Night experience is Eastern Ontario's biggest outdoor light festival! See the splendour of Upper Canada Village's heritage buildings and trees draped in thousands of twinkling lights. Enjoy a scenic wagon ride with a hot beverage, or take a ride on the vintage merry-go-round.
Are you looking to secure a mortgage? At Capital Mortgages, we work to deliver unbiased mortgage advice from a vast choice of mortgage options with dozens of different lenders, saving you both time and money. Contact us today to get started!