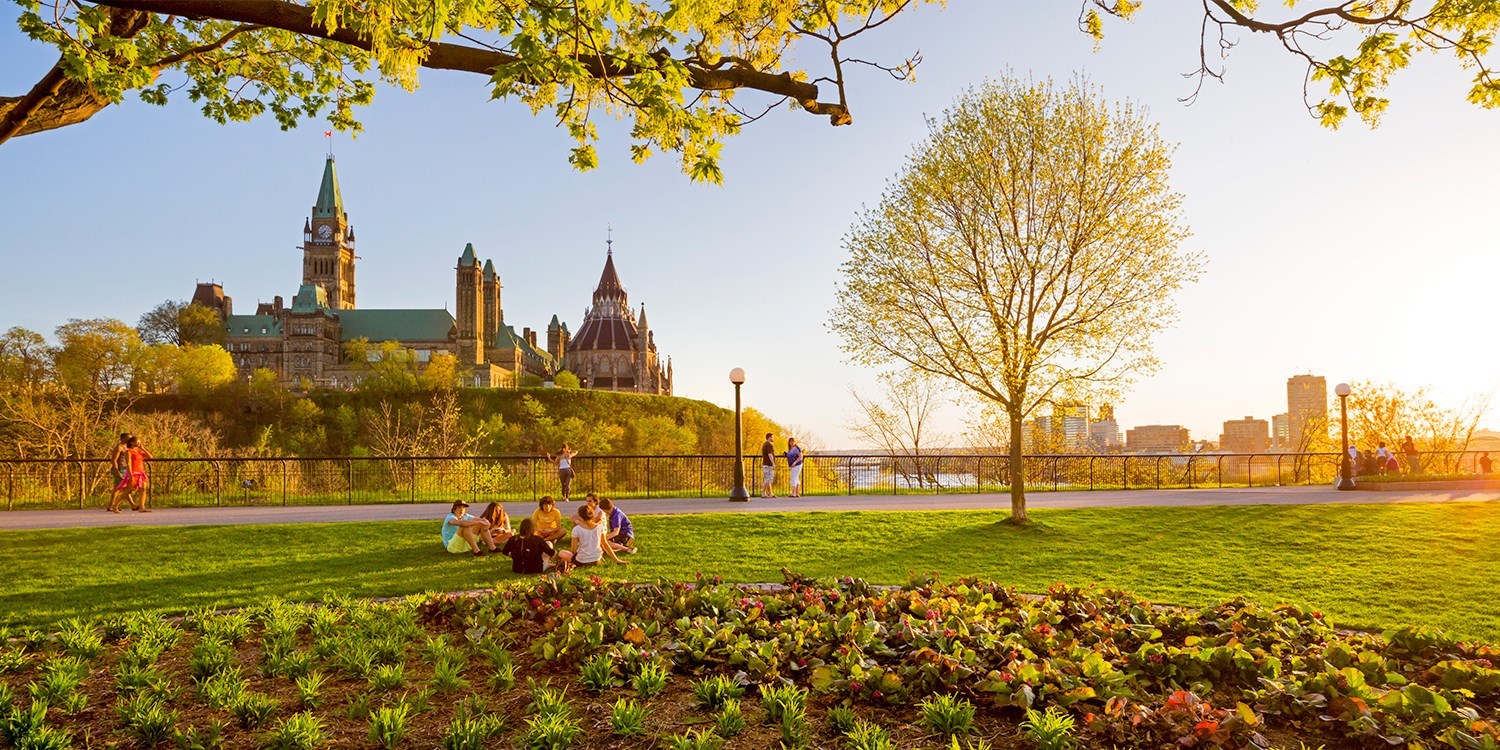 02 Oct

6 Reasons to be Thankful for Living in Ottawa

As we look forward to a wonderful Thanksgiving weekend in the beautiful city of Ottawa, we decided to put together a list of all the reasons we are thankful to be living in our Nation's Capital. Ranked the best place to live in Canada by MoneySense in both 2016 and 2017, Ottawa blends city living with a small town feel — making it a popular choice of residence for many people. Here are just a few of the reasons why we love living in Ottawa!
Nature
Ottawa boasts an abundance of beautiful green space. With its many hiking and biking trails, you can explore everything the city has to offer without driving a car. Ottawa is also not far from the stunning vistas of Gatineau Park, a popular destination for outdoor lovers — any season!
Restaurants
In recent years, Ottawa's culinary scene has exploded. From haute cuisine to hidden hole-in-the-wall eateries, this growing foodie movement means that whatever your taste, you'll find something to satisfy it in Ottawa.
History
The city of Ottawa has a rich and interesting history, and there are a number of places to go to learn more about the city and its past. You can stroll along the Rideau Canal —  the oldest continuously operated canal system in North America and, during the winter, the longest ice skating rink in the world. Or you could take a stroll around Parliament Hill and learn about Canada's political past. The bustling Byward Market is also filled with historical treasures just waiting to be explored!
Culture
One of Ottawa's cultural hubs is the NAC, where you can experience the best in music, theatre, comedy and dance. If you're a fan of music festivals, Ottawa can scratch that itch too — the city plays host to a number of festivals throughout the year, such as Bluesfest, CityFolk, Escapade and the Ottawa Jazz Festival. If world-class museums and art galleries are more your thing, visit the Museum of History, the War Museum, the National Gallery of Canada, or the recently renovated Ottawa Art Gallery.
Family
There's no denying that Ottawa is a fantastic city in which to raise a family. It boasts great schools and healthcare, and is economically stable. As many homebuyers are getting priced out of bigger cities, such as Toronto and Vancouver, Ottawa has remained affordable.
Shopping
The recent expansion of the Rideau Centre has brought many popular high-end stores to Ottawa, turning the mall into a shopaholic's dream. For those shoppers looking for something a little more unique, there are plenty of fantastic local businesses and boutiques in the Byward Market, Westboro and Hintonburg.
We hope that you enjoy a wonderful Thanksgiving with friends and family. If you are looking to secure a mortgage — consider choosing Capital Mortgages. We work to deliver unbiased mortgage advice from a vast choice of mortgage options with dozens of different lenders, saving you both time and money. Contact us today to get started!