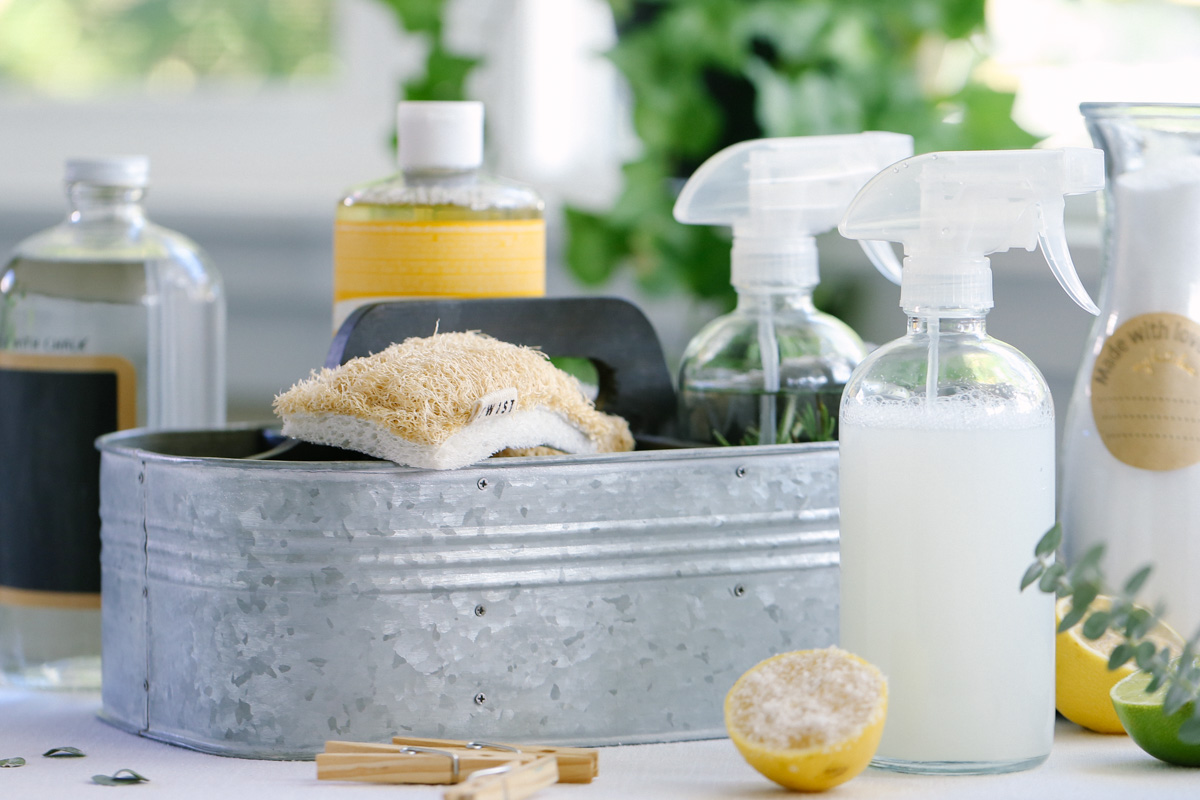 23 Jul

Essential Cleaning Tools for Your Home

Whether you have just moved into your first home and need to put together a kit of cleaning supplies, or your existing tools need an update, we've put together a comprehensive list of the most important and essential cleaning tools to keep your home tip top and squeaky clean!
Microfiber cloths
This little cloths are fantastic in pretty much every room of the house! They are super soft so won't scratch surfaces, and are great at picking up dust and leaving a streak-free finish. They work amazingly well on windows and mirrors.
Swedish dishcloths
Never heard of a Swedish dishcloth? You've been missing out! Swedish dishcloths are amazing multi-tasking tools that can take the place of your kitchen sponges and paper towels. Made from a blend of cellulose and cotton, they are natural, super absorbent, and can even be washed in the dishwasher or washing machine. Perfect for wiping down countertops and mopping up spills!
Rubber gloves
Protect your hands when using harsh cleaning supplies by wearing a pair of rubber gloves. Gloves are also good to wear when washing dishes!
A bucket
A large bucket can be used to store cleaning supplies when not in use, as well as for a multitude of other jobs around the house. Fill it up when cleaning floors, windows, or even scrubbing your back deck.
A squeegee
These handy little items work well in the bathroom for cleaning the shower after it's been used! By wiping the water droplets away immediately you can prevent the appearance of mould. Squeegees are also great for cleaning windows.
Scrubbing brushes
Sometimes a cloth just won't stand up to the task! In places such as the bathroom or kitchen, you may have to use a bit of elbow grease to shift stubborn stains from tiles or around the sink. For those smaller harder-to-reach spots, such as the grout between tiles or around the faucet, you can use an old toothbrush!
A dustpan and brush
Handy for tidying up crumbs on hard floor surfaces such as linoleum or hardwood, especially if you have children or pets! A full-size broom with a clip on dustpan will prevent you having to bend over or kneel when sweeping up.
A vacuum cleaner
A heavier duty items to keep floors clean, especially if you have rugs or carpets! By keeping your floors free of dust and hair, you can keep allergies at bay.
For more useful and important home tips, make sure to follow Capital Mortgages on Facebook, LinkedIn and Twitter! Looking for a mortgage? We offer step-by-step personal assistance from our team of knowledgeable mortgage brokers to make your life easier! Don't hesitate to reach out to us today!