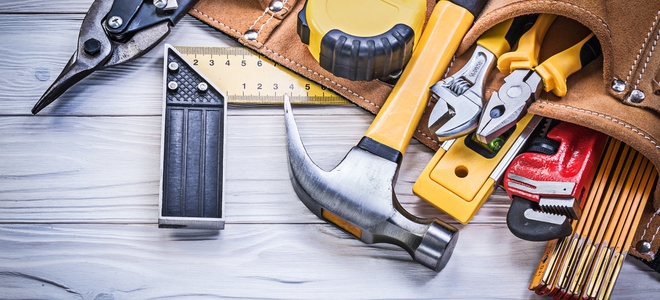 13 Apr

6 Home Renovations to Boost Property Value

Whether they have just moved into a new property and it requires some TLC or you they are looking to make some updates to their current family home, the majority of homeowners will usually undertake some kind of renovation on their property while they live there. But did you know that there are some renovations that will not add value to your home? To help you avoid losing money on renovations that won't give you a sufficient return on your investment, we've gathered together the top six home renovations that are guaranteed to boost the value of your property:
1) Manufactured stone veneer
Increase your home's curb appeal, and reel in potential buyers, by updating your unsightly old vinyl or siding with manufactured stone veneer. This attractive update will give a huge facelift to your home and is almost guaranteed to recoup costs when selling.
2) Garage door
Consider replacing your current garage door with a modern-looking one with galvanized steel tracks. This update offers another boost to your home's curb appeal while also providing a practical investment.
3) Deck
A well-made and good looking deck is certainly a worthwhile investment to your home. Often, a nicely installed deck will make you back the dollars spent on it. If you have a small yard, a deck will make especially good use of your outdoor space.
4) Front door
Potential buyers often make up their minds within the first 30 seconds of visiting a house. Make sure your home packs a punch with an attractive front door. Other things to consider are a nice-sounding working doorbell and a covered entryway or awning. Nobody likes the thought of getting drenched with rain (or snow!) when fumbling for their keys at the front door!
5) Floors
Floor renovations don't need to cost a lot of money. Do you have hardwood floors that squeak? A few nails can take care of that. Do your wood floors need a refresh? Consider refinishing them. Are your floor tiles cracked or chipped? Replace them. Avoid wall-to-wall carpeting as this is not popular with potential homebuyers.
6) Walls
A fresh lick of paint on your walls is one of the easiest and most affordable investments you can make in your home. Neutral colours are most appealing to potential buyers so you might want to consider painting over any bright or bold colours. Before you put your home on the market, make sure to fix any holes, marks, or chipped paint on your walls.
You can also save money by choosing the right mortgage for your needs. At Capital Mortgages, we have the knowledge, experience and network to find you the most favorable financing now and for future terms. Contact us today to learn more.