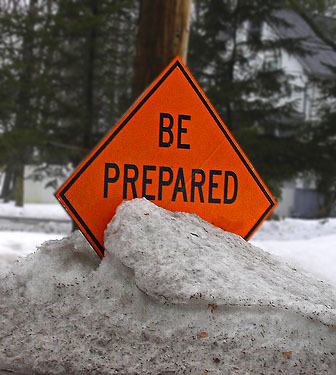 20 Nov

Things You Can Do Now To Prepare For Old Man Winter

November is here, and the cold weather will be here in no time. Here are a few things in and around the house to make for an easier transition into the cold winter months.

1. Swap Out Bedding: Launder and store your warmer weather bedding, and reach for the down comforter or wool blankets instead. Layer on some throws for extra comfort and warmth come winter.

2. Prepare for a winter storm. Have a fully-stocked emergency kit at hand. Include items like batteries, a flashlight, candles, matches and a lighter; warm clothes and blankets; a battery-powered radio; non-perishable food items and water; a first-aid kit and specialty products like medicine, baby formula and pet food. Store at least three days' worth of supplies for everyone in your household.

3. Maintenance Your Fireplace or Wood Stove: Grab a flashlight and look inside for build-up, bird's nests or obvious cracks. From the outside, check for broken bricks and crumbling mortar. Ensure that your damper opens and closes and seals tightly. Clean out the ashes and remember that in addition to these steps, you should have your chimney professionally cleaned every other year.

4. Put Away Outdoor Gear: It is time now to put everything away before the snow hits. Scrub down all your patio furniture and either cover it, or store it away. Similarly, your grill might need a good cleaning. You don't want to wait until it's 30 below and your hose is frozen solid.

5. Get Your Windows Ready: Do what you have to do to get those holes caulked up, and prevent cold air from coming in. Sealing drafty windows will help keep your energy bills at bay.

6. Clean Your Gutters: Clogged gutters block the drainage of rain and melting snow, resulting in household leaks and damage. Stay on top of leaves this fall, and once the last one has fallen to the ground, it's time to clear out your gutters. Either hire someone, or climb up the ladder yourself, and get rid of all the build up and any blockages.

7. Buy Winter Essentials: The snow and ice will be here before you know it, and you don't want to wait until the first storm of the year to buy your snow removal gear and salt. You'll be prepared when the initial flakes come down, and you won't have to vie for the last shovel on the shelf at the hardware store.