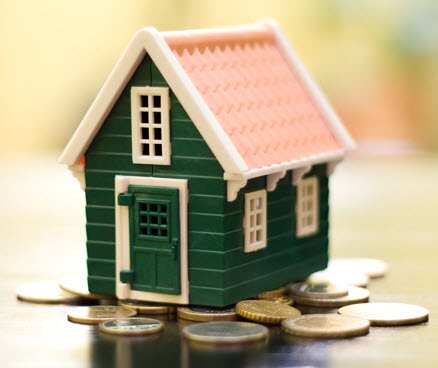 24 Apr

Five home renovations that can dramatically increase your property value

Are you looking to increase your homes property value? Renovating, remodeling, and improving your home can be great ways to increase your homes value. Certain projects add more resale value than others. Here are some that generally have the best financial impact.

Kitchen

Kitchens are the single most important room in the home when it comes to your valuation. It is crucial that you invest in having a modern, fresh and desirable kitchen. Modern cabinetry, under cabinet lighting and new appliances will all significantly increase the value of your home on the market. If you are looking to save on cost without compromising construction and desirability, take a look at refacing your cabinets as opposed to buying new expensive custom cabinetry.

Fixtures

Kitchens often look tired and dated, in large part due to old fixtures. Replacing or updating cabinet hardware, light fixtures, counter tops and faucets will result in an immediate increase in your home's value. This small, but effective upgrade will also revitalize the entire home. Don't forget picking the right illumination is important. Some fixtures cover very little ground and provide more of an ambient glow, while others shine from one corner of the room to another. Choosing the wrong fixture can lead to a poorly lit room or even an overly lit, washed-out space.

Bathroom

The bathroom is the second most important room in the home in terms of valuation. If you can add a three-piece bathroom to a home with only one full bathroom, you will see a dramatic rise in the market value of your home. While you should never compromise bedroom space for a bathroom, try sneaking one in dead space in the home. For example the 1st floor laundry room. You could streamline the laundry room with modern stackable washer/dryer appliances that take up less room – then reclaim the space to add a half bath.
An Income Suite

No surprise, but the single biggest way to increase the value of your home is to build an income suite within the property. Whether this is converting your basement into a rental, or another floor in the home, an income property will increase your home's worth. Buyers are often looking to cover a portion, or sometimes all of their mortgage payments to help supplement their income. Don't forget to check the laws on income suites (including permits and zoning) with your municipality. You may also need to install a fire-and-sound barrier between you and your tenants.

Flooring

Flooring is one of the most important aspects of your house. You will see an immediate rise in property valuation with the installation of hardwood floors. Homes with hardwood floors sold faster and often for more money. Hardwoods are easier than ever to care for and are a smart investment in your biggest asset: your home. If you are looking to save, look at existing hardwood floors that you can refinish. A gleaming hardwood floor draws the eye and adds a "finished" appeal to your home.