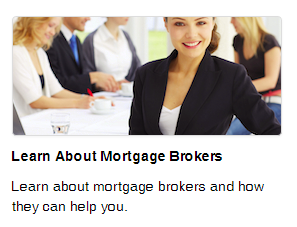 09 Sep

Mortgage Brokers, How We Can Help

Mortgage brokers are trained professionals in the field of financing for those who need loans. Even for borrowers with impeccable credit history and income levels, finding the best terms for a loan is not easy. The top brokers are noted for their ability to locate the best rates and other terms. They understand how to package the proposal to lenders in the best light so that the likelihood of success is increased.

Because these professionals are independent business people, they are focused on helping the clients obtain the best possible financial package. Brokers represent the client, not the lenders.

A slight change in rates can make a difference of thousands or even hundreds of thousands of dollars over the term of mortgages and similar loans. It is the responsibility of the broker to match the budgetary limitations of the client with the terms available from lenders. The best terms for a client must take into consideration all of the variables in the costs of mortgages, including interest rate, term and principal amount.

Professionals in this field are familiar with the day-to-day changes in the financial markets that can affect the cost of a mortgage. The pros also maintain positive relationships with the lenders in the various market niches.

The lending sources that are available to a professional broker often are more extensive. Brokers are able to develop and maintain relationships with a wide range of potential lenders that can assist you in getting the best rate possible.

Another benefit experienced through the services of a professional is the application package. It is completed accurately and completely before it is submitted to the lender. When the application package is properly prepared, there are no denials or negative responses. Failures to obtain a positive result from a loan package can impact future opportunities to obtain credit.

Mortgage brokers help by offering better and more focused mortgage deals to borrowers. Creation of loan packages can be accomplished for commercial or residential borrowers. Using a professional saves time and effort in preparing and submitting the loan package with the most promising expectation of a positive response.