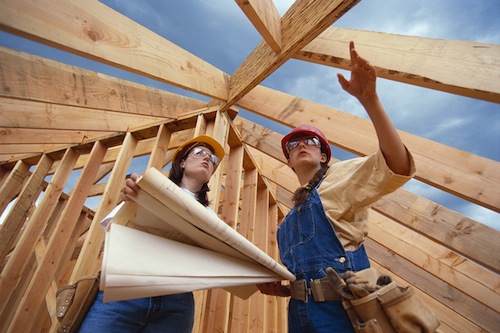 20 Sep

Purchasing plus Improvements Mortgage

Purchase plus Improvements Mortgage

So you've decided to buy a house but it's not perfect to your standards. Luckily our lenders offer a solution to bring it up to par. Welcome to the 'Purchase plus Improvements' mortgage.

This program is designed for people who wish to purchase a home that may require some immediate upgrades. For example, a new electrical service, a new roof, central air, a new furnace, new siding, eaves, fascia, doors, windows, a new kitchen, carpeting… or any other renovation that would increase the value of the home.

If a buyer wants to use the purchase with improvement program they must obtain a quote from a contractor for the repair work and or the improvements to be done to the home. Note: The lender will "hold-back" on closing the "improvement" portion of the mortgage until the work has been completed. Once the work has been completed, the lender will advance the balance of the funds and the contractor can be paid back.
Purchase With Improvement Mortgage Example:

Purchase Price: $300,000.00 x 95% = $285,000.00
Cost of Improvements: $10,000.00 x 95% = $9,500.00
Total Mortgage: $310,000 x 95% = $294,500.00

In this example, the client is putting down 5%. The mortgage application is made for the amount of $294,500.00, which represents 95% of the purchase price and improvement cost. After the improvements are complete the lender advances the holdback of $10,000.