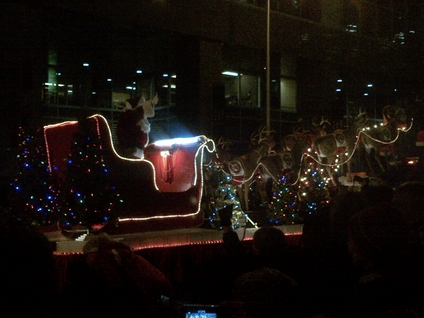 19 Sep

Barrhaven Santa Claus Parade

Capital Mortgages is happy to announce it will be participating in this years Barrhaven Santa Claus Parade. We're looking forward to meeting and greeting as many Barrhaven residence, friends and family on the big day. We look forward to seeing you. Below is all the information and map of the parades route. See you soon!

WHEN
Sunday, November 18th, 2012 – 5:30 P.M.

WHERE
The parade runs down Strandherd Drive, starting at Beatrice Drive and ending at the park n ride, where it turns north for dispersal.

FOOD
You'll find a variety of local food vendors along the parade route. See our sponsorship section for food vendors.

WASHROOMS
Several portable units will be stationed along the parade route.

CHARITIES
Please remember to bring non perishable food items or cash donations for the needy. We will collect these items along the parade route.

REMEMBER – please pick up after yourselves. We know there are many goodies distributed throughout the parade and Santa and his elves appreciate your help to make the world a cleaner place.

PARADE ROUTE

Welcome to our interactive parade route map.