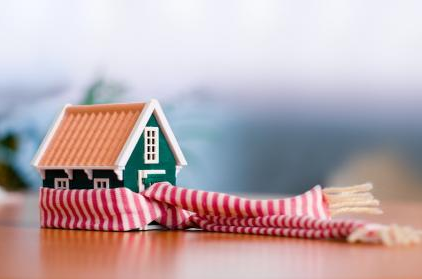 03 Dec

7 Budget-Friendly Ways To Stay Warm This Winter

Having to maintain comfortable conditions in your home can quickly hike utility bills. With 7 budget-friendly ways to stay warm this winter, reduce the thermostat and remain warm and cozy without the hefty expenses. Simply turning down the thermostat can reduce heating costs between 3 and 5 percent and therefore a decrease from 22 to 20 degrees can save up to 20 percent on the bill.

1. Modernize with a Programmable Thermostat

The programmable thermostat offers energy efficient and will only heat the home as it is required. The settings allow one to keep the function off while away from the residence, whether children attend school or you are at work. Cost savings can be achieved on the hour.

2. Improve Efficiency with Light

On sunny days, allow light to enter the rooms. Keeping the drapes and curtains open allows the sun to filter into the home for for comfortable room temperatures. This is a cost effective and natural option to manage warmth.

3. Benefit with a Space Heater

Investing in a portable space heater can prove affordable and will keep the family comfortable through the chilly winter season. The heater should be used with a decreased thermostat. This will ensure that the temperatures are easily maintained in selected rooms.

4. Add Layers for Warmth

Layering your clothing keeps the warmth in. One can remain comfortable by wearing an extra sweater and benefit from a lowered thermostat. Add some blankets to the rooms to keep out the winter chill.

5. Enjoy a Warm Cup

Prepare a hot brew to prevent discomfort caused by cold temperatures. Turn the furnace off and consume warm tea, coffee and hot beverages. It will maintain body heat and offers the additional benefit of a tasty treat.

6. Have a Bath

For severely chilly weather, run a warm bath. Soaking in the warmer water can help protect against the severe icy chill. It promotes relaxation and maintains a healthy temperature.

7. Get Exercising

Whether visiting the gym or going for a jog round the block, exercise is most effective in keeping warm. Movement improves heart rate and circulation providing the body with natural heat and an opportunity to stay fit. It is important to learn about effective strategies to manage heating costs without causing additional problems.

Maintaining the warmth within the home requires smart maintenance rather than failing to implement heating measures at all. A lack of suitable heat can cause frozen pipes and severe discomfort proving detrimental to family well-being. A balanced approach including a reduced thermostat and creative ways to facilitate warmth can provide comfort and cost savings this winter.