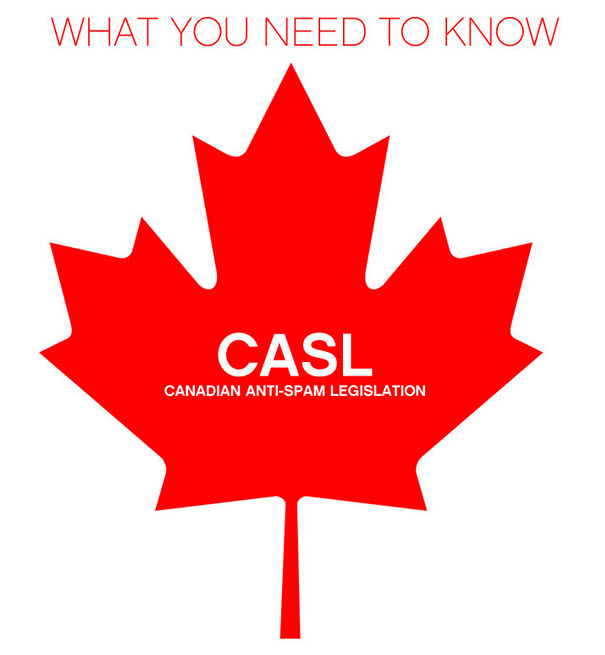 07 Jul

Canada's new anti-spam legislation

Canada's new legislation concerning spam messaging took effect starting July 1st 2014 and if you didn't get the chance to prepare for it yet, then don't worry, since you still have time.

The legislation will greatly affect the way businesses communicate and the decision to put an end to address harvesting, fraud, spyware, hacking and spam was taken due to the large number of complaints filed by people who receive dozens if not hundreds of such messages a day.

CEMs or commercial electronic messages which encourage in any way the engagement in a commercial activity involving profit or no profit at all shall be fined with as much as 10 million dollars. There are of course a few factors that determine the amount each violation is fined with.

Businesses are expected to comply with the new legislation as soon as it comes in effect and even though its stipulations may appear as very harsh, small business owners should not worry about this too much. Instead, this is a great opportunity for them to review their marketing strategies and make changes that could improve their reach and profits.

There are a few things the new law shall require, including:

First of all, the sender needs to receive the recipient's full consent when it comes to communicating with them. Therefore, the recipient needs to take affirmative action and opt in to the weekly newsletter of the company he just bought a new pen from for example. On top of that, the sender also needs to offer users the possibility of unsubscribing from their newsletter or commercial messages whenever they want. The option needs to be easily accessible, so that even inexperienced internet users can unsubscribe without too much hassle.

Preparing yourself for the CASL

In order to better prepare for the CASL, there are a few steps business owners should take right away. The good news is that when taken, they can also improve your marketing efforts and your outreach.

1. One of the first things you should do is to check your contact list and see whether you have implied consent or express consent to send commercial electronic messages. If there's no consent, then remove the necessary contacts and make sure that you'll only have qualified leads on it.

2. When it comes to the cold leads, it's time to send them an E-mail and ask if they want to still receive commercial electronic messages from you.

3. Ensuring you get express consent before July 1st is very important and the best way to do this is to E-mail your current contacts and ask them to express their consent on this. To convince them to say yes, you can offer them various incentives, including free audits, discounts, coupons and so forth.

At the end of the day, delivering commercial electronic messages only to users who have agreed to receive them you'll only get to reach out to people who are actually interested in your products and\or services. As a result, this will improve your marketing effectiveness and increase your profits.