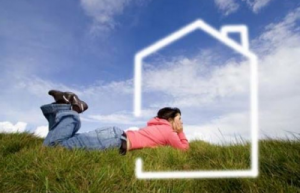 07 Oct

Guidelines For Buying Your First Home

Owning your first home is a big step. You no longer have to worry about rent, you can set up your home as you like, mow your lawn, and you also get invited to home owners meetings. Owning a house can be quite challenging, it is necessary to carry out research and talk with experienced individuals to guide you in the right direction to homeownership. The following guidelines will assist a first time home owner to make an informed decision:

1. Visiting sites such as mls.ca or going to Open Houses will offer ideas on the different houses . If you are a couple, it is important to
agree on the type of house you both want and create a list. Factors to consider will include parks, schools, transport, shopping
centers and much more.

2. Drafting a budget will help you save. It will also help you figure out the amount of money you can comfortably save on a monthly
basis. This is what will be used for mortgage payment, maintenance and taxes. 25 years of owing money is a long time hence the
need to save now.

3. After identifying your monthly income. You can get approved as well as locking in a rate.

4. Dealing with a reputable realtor is recommended. Recommendations from friends will help in identifying a good agent. If you are
new in this field, it is important to find a qualified agent. MLS listing in your area will provide details of various realtors.

5. The location of the property is very important.

6. A good home should be able to cater for future family expansion. Do not buy a home that will need to be sold to accommodate a
larger family.

7. The home should be inspected by a reputable and experienced inspector. Your mortgage broker will usually provide a good recommendations to
a competent inspector. The inspector should bring along a camera to capture any cold spots, drafts or air loss. Usually,
inspectors will charge approximatly $500 which might appear costly. However, this amount is just a drop in the ocean compared to costs of
having to undertake an extreme home repair.

8. A RRSP home Buyer's Plan is a good option since it enables you borrow as much as $25,000.This plan may also remove or
minimize your high ratio assurance.

9. Various tax credits and rebates that are available to first time home owners. A Tax Credit introduced in 2009 offers $750 to First
Time Home Buyers. Toronto & Ontario Land Transfer Taxes provide refunds to people buying homes for the first time. Our
calculator will assist you in estimating rebate .

Making a well informed decision will not only provide security, but will also offer peace of mind during and also after the purchase.

Give our mortgage brokers a call today and we can help guide you in the right direction.