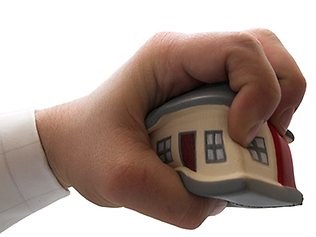 07 Aug

Stress Test Your Mortgage to Ensure Your Housing Costs Will Remain Affordable

For those who are taking out a mortgage for the first time, knowledge of the effect of changing mortgage rates may be very limited. About one-third of first time borrowers expect the interest rate to remain the same over the next five years. Unfortunately, this expectation can result in loss of the home with even a small increase in the rate. Here are some tips to stress test your mortgage to ensure your housing costs will remain affordable.

A stress test tool is useful in doing the calculations for you. The components that make up the results include the original mortgage amount, today's rate, the future rate estimate, the amortization in years and the term in months. The tool calculates the current monthly payment. The stress is applied to determine what effect the increased rate would have on monthly payments.  Check out our cool tools at http://capitalmortgages.com/resources/mortgage-calculators/

Experts estimate that about half of Canadian home buyers could handle a 200 point increase. For many others though, they either don't know what the effects would be, or are likely to be unable to handle the increased cost. Educating yourself on the cost of a rate increase is just the first step in determining a plan of action. This is particularly important if you intended to refinance the existing loan after five or more years. Assuming that the rate would not go up during that time is short-sighted.

There are some steps that you can take to avoid losing the home due to the inability to afford a rate increase. For example, you can inflate the loan payments to pay down the principal faster at the lower rate. Even a few dollar extra every month is certain to drop the balance significantly during the early months. Another suggestion is to pay down the other financial obligations so that you can afford the increased payments when they hit.

The goal is to be aware of the need for additional funds as required by the terms of the present home loan. In most instances, approval for a refinance will depend upon the relationship between housing expenses and total income. Total housing costs should not exceed one third of the take-home income.

Stress test your mortgage to ensure your housing costs will remain affordable. This should be done before taking out the loan, optimally, but if you already have a variable loan at today's low rates, you should plan ahead. Ideally, you will be prepared for the almost certain upward trend in monthly payments that will happen with a rate increase.

Need a stress test done by a qualified Mortgage Broker?  Give us a call today.