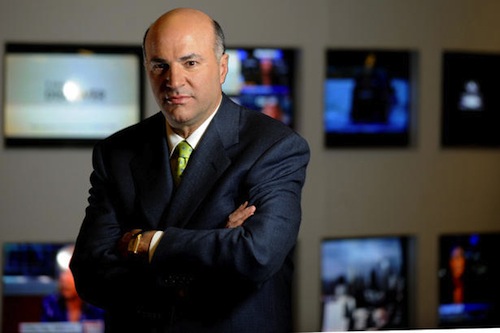 Dragon Kevin O`Leary is hot for mortgage biz
MortgageBrokerNews.ca has more questions than answers at this point, but many brokers are both intrigued and nervous about reports the fiercest Dragon in the Den is entering the mortgage industry.
"Looks like O'Leary is going into mortgages," one MortgageBrokerNews.ca reader told us over the phone. "Maybe this is news, but I know nothing more than this video."
The call comes after a tweet Sunday from O'Leary, the celebrated entrepreneur and co-host of both the CBC's Dragons' Den and its Lang & O'Leary Exchange: "Working with the #OlearyVentures team at our offices preparing for the launch of #OlearyMortgages later this month."
He has also posted a cryptic video announcing the new venture on YouTube http://www.youtube.com/watch?v=IcHxaRsarg0&feature=youtu.be
The video is now making the rounds across the industry, although it remains unclear whether the mortgage business will be focused on brokering or lending, based in Canada or the U.S. O'Leary Ventures Corp. hasn't yet answered MortgageBrokerNews.ca queries.
The dearth of details hasn't kept brokers from speculating.
"What does this mean?" asked Brent Francis, a seasoned broker for Centum in Vancouver. "Is he going to be a lender or is he going to be a broker."
O'Leary as a lender could be a boon for the industry, although brokers are more ambivalent about his value as a brokerage owner.
"O'Leary's got a big name so if he can get huge financial backing as a lender, that would be a very welcome development to the channel," he said. "I don't know why he would like to be a broker, but it wouldn't make much difference to me."
Some leading broker networks are now poo-pooing suggestions that he's preparing to join their respective ranks.
On social media platforms, at least, O'Leary is already getting some offers.
"Have you thought about: White labeling, Co-branding, are you brokerage or lender? maybe we should chat," tweeted one American brokerage.
Closer to home a Quebec industry player also weighed in:
"If you're in Montreal," reads the tweet, "you've got a deal right away!"