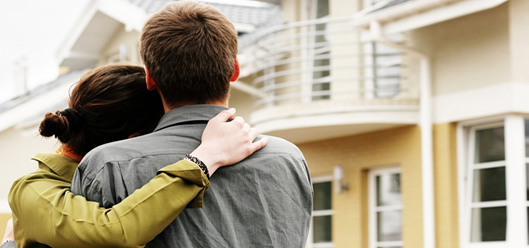 19 Oct

Canadians confident in housing, but most not ready to buy
Survey results suggest most Canadians feel now is a great time to buy a home, but not for them personally.
A poll done for Royal Bank of Canada found 59 per cent of those asked said now is the time to get into the housing market, as opposed to waiting until next year. That was up four percentage points from when the same question was asked in a survey a year earlier.
However, 73 per cent said they are unlikely to buy a home within the next two years, up two points from the previous year.
"There's a mix of opinions on the housing market as Canadians still feel confident about real estate but are a little uncertain about where the market is heading and when it makes sense to buy," Marcia Moffat, RBC's head of home equity financing, said in a statement.
**When it came to property values, Quebecers were the most confident homeowners in the country, with 78 per saying they could withstand a potential downturn in house prices, compared to 74 per cent nationally. Yet 57 per cent of Quebecers – slightly below the national average – said now is a good time to get into the housing marking.
Not surprisingly, 69 per cent of Albertans said now was a good time to buy a home, with commodities-fueled growth driving a housing boom in that province.
Nationally, 88 per cent considered housing a good investment – including nine out of 10 Ontarians, despite concerns of a condo bubble in Toronto – while 68 per cent said the value of their homes had increased over the last two years. Just 47 per cent of Canadians said housing prices would be higher a year from now.**
The survey was done with 2,006 adult Canadians in an online panel by Ipsos Reid between Jan. 24 and 30. A random sample this size would have accurately represented the population within two percentage points, 19 times out of 20, RBC said.
Meanwhile, real estate firm Royal LePage released a report Thursday saying housing prices in Canada were up in the early part of this year after an "unusually high" number of sales resulted in tight inventories. Record-low mortgage rates at less than thee per cent, on five-year fixed plans, were part of reason why activity was so high, Royal LePage said.
It said the average price of a standard two-storey home in the first quarter was $398,282, up five per cent from a year earlier. The average bungalow price was up 4.4 per cent to $356,306, while the going rate for a condominium rose 2.2 per cent to $243,153.