18 Aug

The Most Important Information About Mortgage Agent

Find out with us the most important information about the mortgage agent, as the mortgage system can be defined as a loan that is made in exchange for real estate to build, buy, or renovate real estate for the owner's use or investment, and it also includes loans provided for the purchase or development of land for the same purpose, usually for the same long-term purpose that is loaned.
Mortgage Agent
Becoming a mortgage broker in Canada has the benefits of helping people make life-changing financial decisions and being a part of their big dreams, however, mortgage professionals and agents make people smile with quick access to industry-leading tools.
Mortgage professionals can save time and money by offering mortgage solutions to meet an individual's financial needs. In Ontario, a mortgage broker is a professional who processes mortgage loans for a licensed mortgage broker under the close supervision of a licensed mortgage broker.
Meanwhile, mortgage brokers are employed by an independent company and have access to many leaders, while mortgage professionals only have access to their own lender's products. This necessarily means a huge difference in mortgage rates and terms for homeowners.
Who is a mortgage agent?
A mortgage agent is an individual authorized by the Financial Services Commission to arrange financing for a borrower. Through a lender, a mortgage broker acts like a broker who brokers mortgages on behalf of individuals or businesses.
Traditionally as the mortgage market has become more competitive, banks and other lenders have sold their products.
What are the requirements to become a Canadian Mortgage Agent?
Individuals wishing to obtain a real estate broker license must meet the following requirements:
You must be at least 18 years old.

Be a permanent resident of Canada.

If you are located in Ontario, you must have an Ontario mailing address that accepts registered mail.

Licensed by a real estate brokerage firm to deal in mortgage loans.

You have a valid email address (for the application process).
Education requirements to become a licensed mortgage broker in Canada
To meet the educational requirements for a real estate broker license, you must:
Complete a mortgage agent education program approved by the FSCO Director and apply for a mortgage agent license within two years of completing any of the mortgage agent education programs.
Mortgage agent education program
Mortgage brokerage education programs are offered commercially, and each program provider has a fixed tuition fee. At the same time, these programs were developed using the same curriculum, but providers now use different formats, such as classroom, online, or group mailings. 
Steps to becoming a Canadian mortgage broker
To become a licensed mortgage broker in Canada, you must follow these step-by-step instructions to achieve your goal, follow along with us: 
For Education
To become a mortgage agent you must complete the entry-level educational requirements for your county.
However, different provinces in Canada use additional terms to refer to real estate brokerage professionals, such as partners, agents, salespeople, and mortgage brokers.
So you will choose and check your county for the correct licensing or registration information and requirements.
I am looking for a job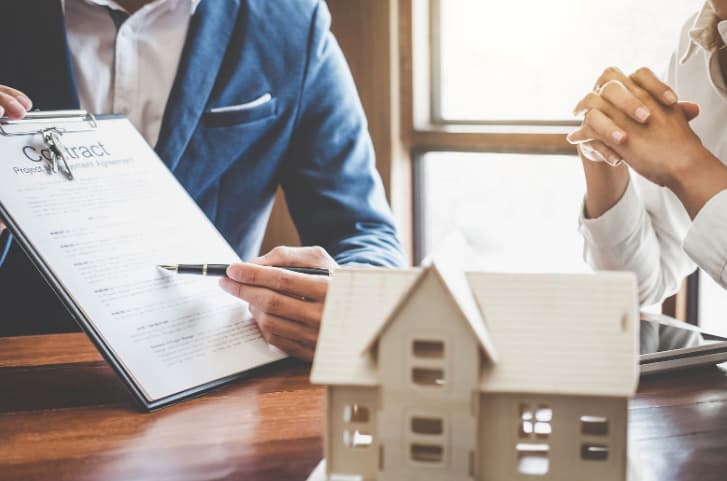 Once you have the education you need, you should find a company/agency that matches your professional needs, you will be more curious about training, ways of working, support, and business goals.
However, you can use the Mortgage Professionals Membership Directory to find a corporation.
Obtain a license
In this step, your company or brokerage firm will begin the process of licensing or registering with you.
Along the way fill out your application, register, and start your exciting new career and opportunity.
that you get accreditation
This step is optional at this level, consider distinguishing yourself by obtaining an industry-specific professional designation such as AMPC
Take it to the next level (optional)
By regularly upgrading your license or registration, you can take your career to the next level.
However, you have to do it carefully during the target period.
In addition, you have at least two (2) years of experience as a licensed or registered mortgage professional and have completed advanced or broker-level educational requirements.
Also, remember to upgrade your licensing status, each Canadian province has unique requirements for upgrading licensing levels just to be on the safe side.
Please visit the regional organizers for more information and disclosures.
 Choose your label (optional)
At this point, you will expand your professional footprint and abilities to the heights required to become a licensed mortgage broker. For example, you can:
Appointment assistant.

Building and managing teams.

Start your brokerage and other brokerages.
Tips for reducing your mortgage payments
Mortgage brokers are also very useful in addition to the big banks because they have access to many lenders, as well as: 
I am looking for a well-rated mortgage agent in your area.

Contact several mortgage brokers by phone or email to find out what rates they will give you.

You can do this with a quick 15-minute phone call or emails to several different mortgage lenders.

A good broker should get back to you quickly, and you can compare your options and discuss any questions you have.

Negotiate with a real estate agent: You may be able to find a real estate agent who is willing to lower the commission rate so that you can save a little on the purchase price, especially if you live in a high-demand market.
Frequently Asked Questions 
 There are many questions about the mortgage broker that we get to know as follows: 
How do mortgage agents find clients?
As a newcomer to the mortgage company, looking for recommendations is one of the easiest ways to get a higher position. 
Additionally, asking friends, family, and former colleagues is a great way to get to know potential new clients.
How much do mortgage brokers earn in Canada?
The average salary for a mortgage broker in Canada is $95,000 per year or $48.72 per hour.
Entry-level positions start at $48,888 annually, with most experienced workers making up to $117,500 annually.
How do I become a mortgage advisor in Canada?
You can obtain a real estate broker's license in Alberta if you meet the following requirements:
5 years or older.

You have a Canadian high school diploma or equivalent.

mastering the English language.

2 years as a mortgage partner.
Read more: Mortgages for Non-Resident Canadians
Is a mortgage broker a promising career in Canada?
It is a rewarding and fun career and most importantly you will be helping people get the best possible mortgage.
Conclusion We have talked at length about a mortgage agent in Canada and how you can become a mortgage broker in addition to the importance of this profession.