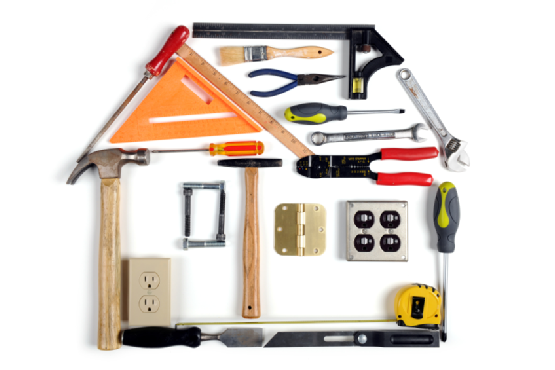 04 Oct

Learn How Regular Home Maintenance Can Save Money and Time.

Protecting your home today means that you need to have an efficient home insurance coverage in place and a dependable house maintenance routine.

The insurance will cover the short-term unanticipated repairs like roof leaks, while the maintenance routine will prevent long-term surprises. If a roof is periodically maintained, this eliminates the need to replace an entire roof in cases of bad weather.

Do you want to keep the "surprises" of your house in check? Here are some pretty realistic home maintenance tips:

1. PREVENTIVE HOME MAINTENANCE TIPS
The regular repair of appliances and house material prevents long-term, complex maintenance and saves on costs like utility bills and the lifespan of these appliances. Notably, appliance manuals must be read before repairing the appliances.

2. FURNACES AND AIR CONDITIONERS
Regularly changing the air filters, at least monthly, reduces the amount of energy needed for air filtration.

To do this, examine the condensation and drainage lines of the air conditioner to check for blockage. Subsequently, ensure these and the intake screens are free from debris.

3. SINKS, SHOWERS, AND TOILETS
When faucets or toilets leak or run, they translate to overflowing water bills. Regularly replacing the washer or seal in taps can reduce water loss, and avert damage around a sink.

It is also imperative to check the flapper in a tank, as it deteriorates over time and may need replacement.

Remember to include drain strainers as they prevent large particles like hair or food from passing through and clogging the pipes.

4. WATER HEATER
Without the inclusion of installation costs, new water heaters cost an average of $800 to $1000. Therefore they must be maintained by flushing annually with a plumber. Any sediment stuck at the bottom of the heater is then released, thereby reducing damage to the entire unit.

5. WINDOWS
Drafts in windows result from cracks and unsuitable insulation, which translate to higher energy bills.

Checking the waterproof filler and sealant of windows every spring and winter calls out for repairing of any cracks present. This will prevent their expansion to larger cracks that need insulation.

6. GUTTERS AND EAVES TROUGHS
Regularly cleaning the above of debris can prevent flooding and avert water damage to a home.

7. ROOF
Roofs should be inspected for debris and shingles. While most shingles may last up to 18 years, harsh weather can damage them. Destroyed shingles cause leaks on the roof and disrupt the structure and tranquility of a home.

It is advisable to check the condition of your roof or conduct a professional, especially after a harsh weather occurrence, such as a storm.

TOGETHER, regular home maintenance can help prevent long-term costs!

Keep your surprises in check!