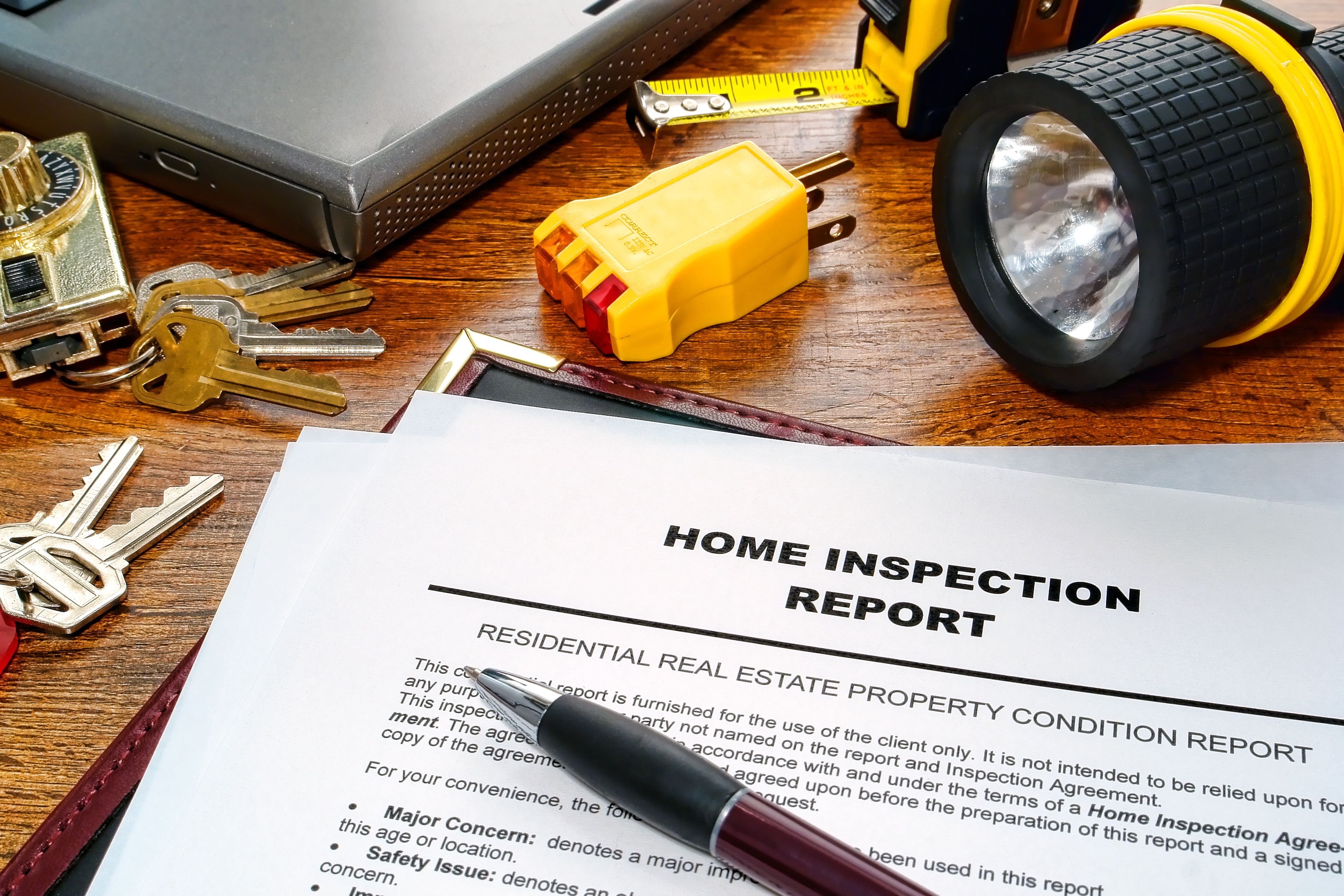 03 Aug

Quality Home Inspection

The best home inspector is likely to have acquired considerable knowledge of common home repairs and their costs. He may have great value for his clients as a source of general information – as one who can help them make sense of conditions the inspection has unearthed. However, objectivity demands that he not be an agent for repair contractors who might be trying to sell services.

The most valuable thing about a professional home inspection is that it is knowledgeable and unbiased.Below is what Is Included in a Good Home Inspection;

Roof

general shingle condition, flashings, gutters and downspouts, and the general structure of the roof that can be readily accessed for viewing

Exterior

defects in siding, flashings, brick, or other wall coverings; doors and windows for fit, locks, etc.; porches and steps for proper rails and general conditions including rot; general vegetation and surface drainage as it may affect the structure of the house

Foundation

signs of shifting – cracks, out of square door frames, etc.; signs of water penetration; improperly cut or notched framing members

Heating and Cooling

type, age, energy rating if applicable, and testing for normal operation

Plumbing

determine the type of supply, i. e., public or private; look for poor water pressure; look for poor drainage from sinks, tubs, etc.; inspect supplies – faucets and other fixtures; inspect toilets; inspect water heating equipment, including its type, capacity, venting

Electrical

inspection of the service drop, meter enclosure, disconnects, and service panel – breakers or fuse box, verify GFCIs, smoke detectors and test a representative number of switches, fixtures, and outlets

Attic, Ventilation, and Insulation

inspect insulation in unfinished, i.e., accessible, areas; inspect ventilation of attics and mechanical ventilation

Interior

inspect for loose plaster, drywall, moldings; inspect stairs and railings; test a representative number of doors and windows

Miscellaneous

garage, garage door operation, cracks in the floor, viewable structure; inspect general conditions of the driveway

A home inspector will have looked at hundreds of items. The inspection report will identify problems with the home. It will describe the findings in clear and easy to understand language, often accompanied by photographs. The home inspector may visit the home with the client to point out the various findings in person.

The cost of a professional quality home inspection is usually in a range between $250-$500 and varies according to the size and the age of the house. Some inspectors offer special deals at a lower cost, but it is important for the prospective client to determine if the special deal follows all industry accepted standards.