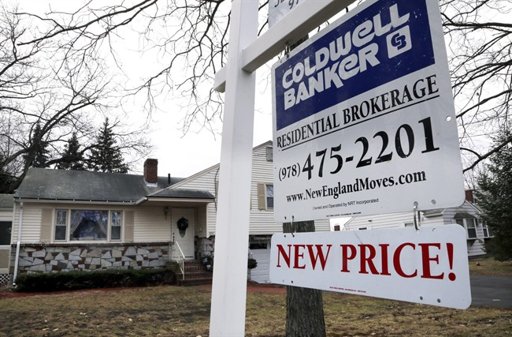 12 Mar

Canadian house prices to remain flat over 10 years, predicts TD Bank

Well it's not good news, but it's not bad news. Luckily here in Ottawa we've remained quite conservative with our home prices and we may just see some increases yet. Mind you, we've also see articles from other institutes saying we'll be seeing up to a 44% decrease in home values across Canada. Eek that could be scary! But what we do know, is that mortgage rates are very low at the moment and there hasn't been a more important time to revisit your mortgage and make sure you're in the best possible position over the coming years. Be sure to speak with one of our advisors to make sure you're set up for real estate success. Taking a new 5, 7 or 10 year term have never been so advantageous. Any questions or comments we'd love to hear from you!

By Julian Beltrame, The Canadian Press

OTTAWA – Canada's real estate bonanza of the past decade has come to end and the long-term trend as one of the most profitable places to invest is also not encouraging, a new research paper from the TD Bank argues.

The "special report" from one of Canada's largest banks makes the case that gains in housing prices have been exceptionally strong over the last 10 years, even when accounting for a sharp drop during the 2008-09 recession. But now is the time for a bit of a payback.

The report does not predict a collapse in house prices as some analysts have suggested. In fact, it sees prices rebounding after a few years of a correction to as high as eight per cent.

However, the longer term trend is for home price gains to average about two per cent over the next 10 years — flat once inflation is taken into account, says TD chief economist Craig Alexander.

"I do not think we have a housing bubble in Canada," said Alexander. "We have had abnormal strength in the market during a period of low interest rates and when rates go up over the next three years, you will get a cooling and weaker prices, but not a permanent shock and not a sharp correction."

The bank said tighter rules for borrowers and lenders are only part of the reason to expect prices to moderate. Other contributing factors include the aging population, modest growth in both the population and the economy and, eventually, higher interest rates.

The bank thinks the market could correct by as much as eight per cent over the next three years, but Alexander said it is possible that prices won't fall as much as that.

Some forecasters, including Capital Economists, have predicted a bigger correction is in the offing, arguing that houses in Canada may be overpriced by as much as 25 per cent.

But Alexander says that exaggerates the problem, believing the overvaluation is closer to 10 per cent.

The problem with the housing collapse scenario, says Alexander, is that typically a sharp price correction needs a trigger in terms of a steep increase in interest rates or unemployment, both of which appear unlikely at this point.

While sales, starts and building permits issued have come off the boil in the past half year, particularly since tighter mortgage rules went into effect in July, home prices in Canada have remained relatively resilient with the exception of perhaps the condo market in Vancouver and Toronto. The Canadian Real Estate Association calculation for January found the average home sold for $354,754, about two per cent more than a year earlier.

Still, the report makes clear that the next decade for housing will be significantly weaker than the previous three.

Since 1980, home prices have climbed on average by 5.4 per cent annually, including a spike of seven per cent a year in the last 10 years. By contrast, TD expects prices to fall in the next two or three years, rising to average annual increases of 3.5 per cent after 2015 for an average annual gain of two per cent overall in the upcoming decade.

In terms of return on investment, real estate will not reap the bonanza of the past decade, but remains relatively attractive because profits on a primary residence are tax free, the report points out. It estimates the annual pre-tax return to be about 4.4 per cent over the next 20 years, which is higher than expected yields on bonds.

Somewhat surprisingly, the report predicts Vancouver and Toronto, along with Victoria, Edmonton and Calgary will continue to outpace the national average in terms of home prices over the next 10 years.

Vancouver and Toronto are regarded as the cities with the most inflated prices — despite recent corrections — but TD argues that the two cities will realize the biggest influx of immigrants, so demand will remain higher. The Alberta cities will do well because of both population growth and higher than average income growth.